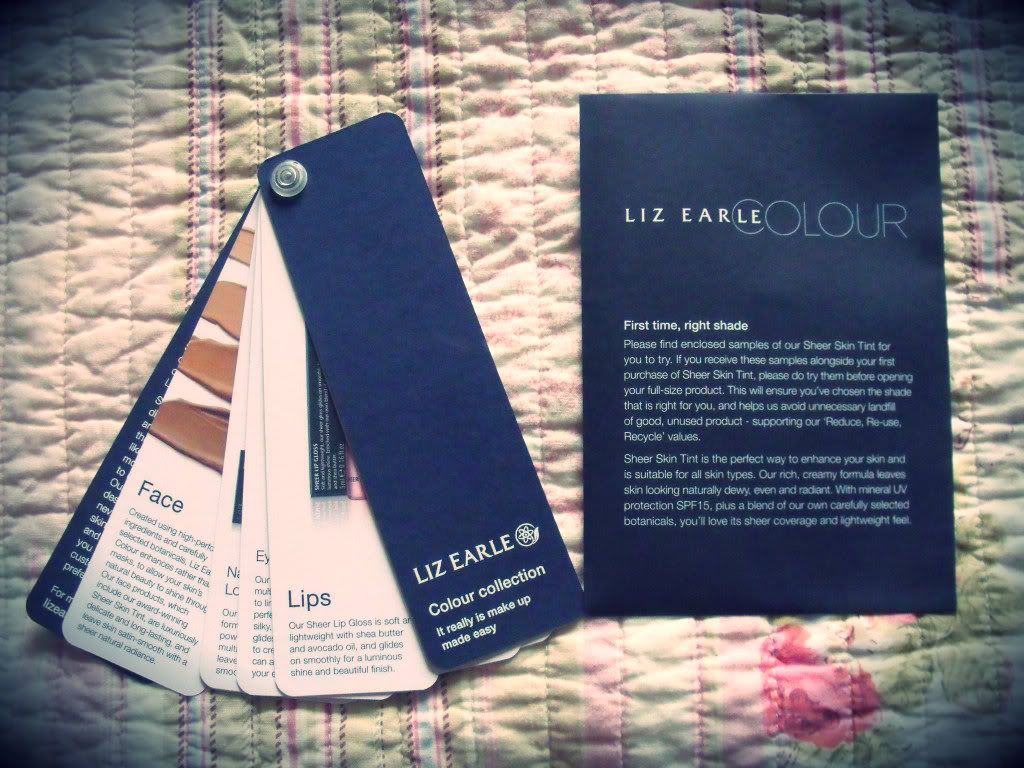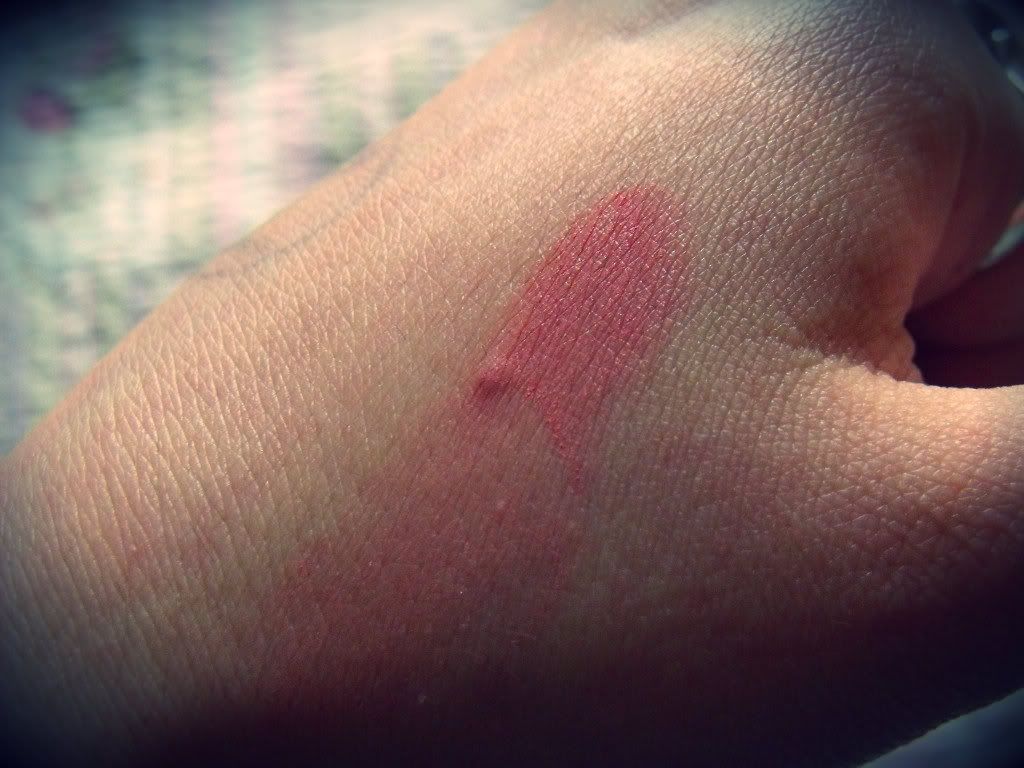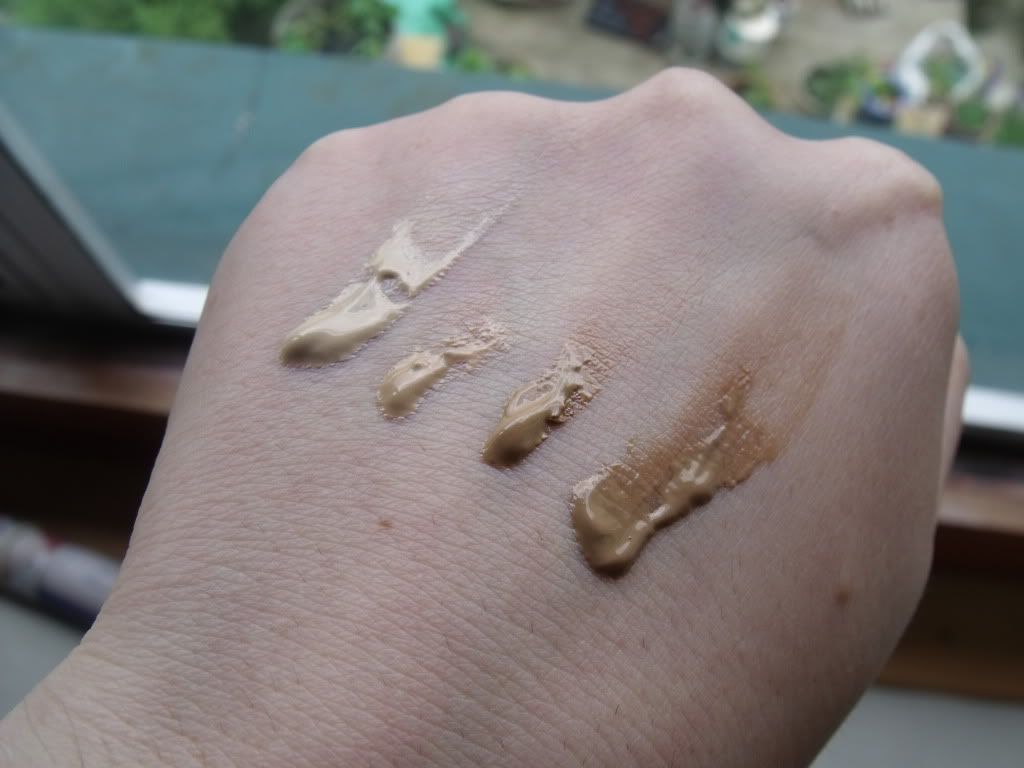 *I am only reviewing the Sheer Skin Tint and the Cream Blush, there are a lot more products in the range from Lip gloss to Bronzer, but I have not yet come across those/bought any. I paid for the blush with my own money, and the Skin Tint samples came with it. I am basing my review on these after trialing them for over two weeks.
These products are my first experiences of the new makeup collection recently launched by Liz Earle, and after the success of their skincare range, I had very high hopes. Perhaps too high... I had been keen to try out a cream blusher for a while, so I went for a Liz Earle one. Usually I read how much product you receive for your cash, but on this occasion I failed to. For your money you get 2 grams of product, compared to 6 grams from mac for a very very similar price. I do feel a little cheated in that respect, but I'll admit it was something I should have checked beforehand. Lesson learned.
The colour I chose was 04 (Rose), a very beautiful dark, dusky pink. I am impressed with the actual product, it applies well and I can build up the intensity of it easily. The formula is very creamy and lasts well on my skin, it can also be used as a matte lip colour which looks very pretty (dry lip sufferers beware! Use some lip balm beforehand!). Overall I love this blush, but I think I will look for a cheaper alternative in a similar shade when I use it up. If this was even £5 cheaper then I would give it top marks, but the pricing and quantity for money really lets it down for me.
Onto the Sheer Skin Tint. I was really excited to hear about this launch, finally a foundation from my favourite skincare company! Liz Earle are sending out quite generously sized samples of every shade with orders, you can try the samples out at home to find the best match for you, minimising disappointment if you buy online. Genius! I wish more companies offered this service. They also send you a colour chart with every single shade pictured for every product (see top picture).
There are currently four shades available: Fair skin tones, Medium, Medium to Dark and Dark. In the pictures I have swatched them from fairest to darkest, in natural daylight. The keyword surrounding this product is in the name...Sheer. From the product information I gathered that you could achieve a reasonable amount of coverage,
not so
. If you have good skin or are in the search of a nice tinted moisturiser then this will be for you. However, even the dark didn't really look... dark, it came out rather orange. I tried the lightest shade, and then had to apply the medium as the light one sank into my skin and disappeared, it didn't correct any uneven skintone, it simply vanished! The medium was a little better, but no way would this cover blemishes. As an acne sufferer I want coverage, and lots of it!
I was hoping this would be the answer to my foundation issues, light but buildable coverage for the warmer months, moisturising, and able to even out any redness. But for me, it just doesn't work, I'll be sticking to my mac Studio Fix fluid for now. I think this really is aimed at people with good skin, who require the minimum amount of coverage possible. Don't get me wrong, it is a lovely product but for the right person, and that sadly isn't me.
I am keen to try more of this range, the bronzer looks promising and the lip products have some lovely shades. Hopefully Liz Earle might in the future make a foundation? Please?!
Have you tried any of the Colour range? What are your thoughts?
X.